Here are some tips for cleaning wood gun grips:
Wipe down the grips with a damp cloth to remove any loose dirt or debris.
Use a mild soap and water solution to remove any persistent dirt or grime. Simply wet a cloth with the solution and wipe down the grips.
For tougher stains, you can use a soft-bristled brush dipped in the soap and water solution. Gently scrub the stain until it lifts.
Once you've removed all the dirt and grime, dry the grips off with a clean towel.
Apply a light coat of gun oil to protect the wood and help keep it looking its best. Use a cotton swab or cloth to apply a thin layer of oil to the grips. Wipe off any excess.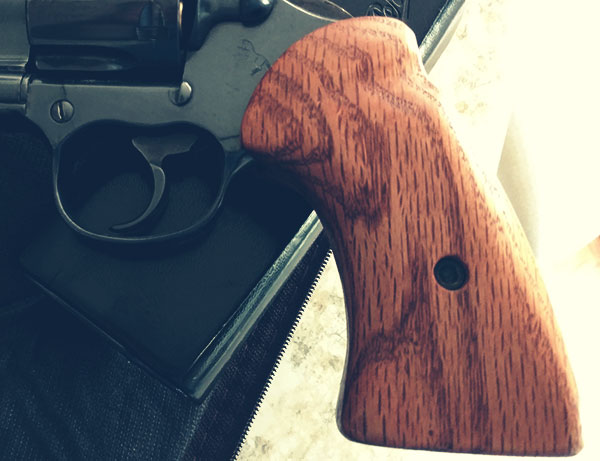 That's it! With just a little bit of care, you can keep your wood gun grips looking new.

To clean wood gun grips, you will need a few supplies. First, you will need a soft cloth. Next, you will need some mild soap and water. Finally, you will need a toothbrush or other small brush.
Start by dampening your soft cloth with some water. Add a few drops of mild soap to the cloth and then begin cleaning the wood grip. Be sure to get into all the nooks and crannies. Once you have scrubbed the grip well, rinse it off with clean water. Allow it to air dry or dry it off with a clean towel.
If there are any stubborn dirt or grime spots, you can try scrubbing them with your toothbrush or other small brush. Once you have cleaned the grip, it should look like new again!