Hey
I am looking into new Choke tubes for my Stoeger M3500. What would you guys recommend?
Thanks!

The Stoeger M3500 is a semi-automatic shotgun that uses interchangeable choke tubes to regulate the size of the shot pattern. Choke tubes are available in a variety of sizes, from very tight "constriction" chokes that produce small, concentrated patterns ideal for hunting or trap shooting, to more open "cylinder bore" or "improved cylinder" chokes that disperse the shot over a wider area.
When choosing choke tubes for the Stoeger M3500, it's important to consider what type of shooting you'll be doing most often. If you're mainly going to be using the shotgun for hunting, then a tighter choke constriction is probably going to be your best bet. On the other hand, if you're going to be doing a lot of clay target shooting, then a more open choke might be a better choice.
There are also " choke tubes available that can be used for both hunting and target shooting. These "universal" or "multi-purpose" chokes typically have a constriction somewhere between the cylinder bore and full choke, and can be a good choice if you want one shotgun that can do it all.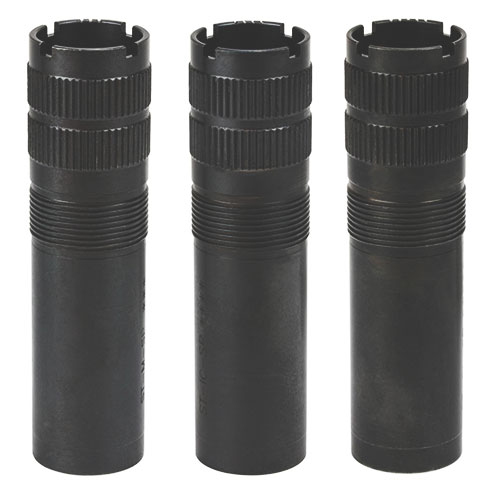 No matter what type of choke tube you choose, make sure it's compatible with the Stoeger M3500. Chokes for other types of shotguns won't fit the M3500, and using an incompatible choke could damage the gun.
If you're not sure what type of choke is right for you, talk to a qualified gunsmith or your local sporting goods retailer. They can help you choose the right choke tube for your needs.
You are viewing 1 out of 4 answers, click here to view all answers.